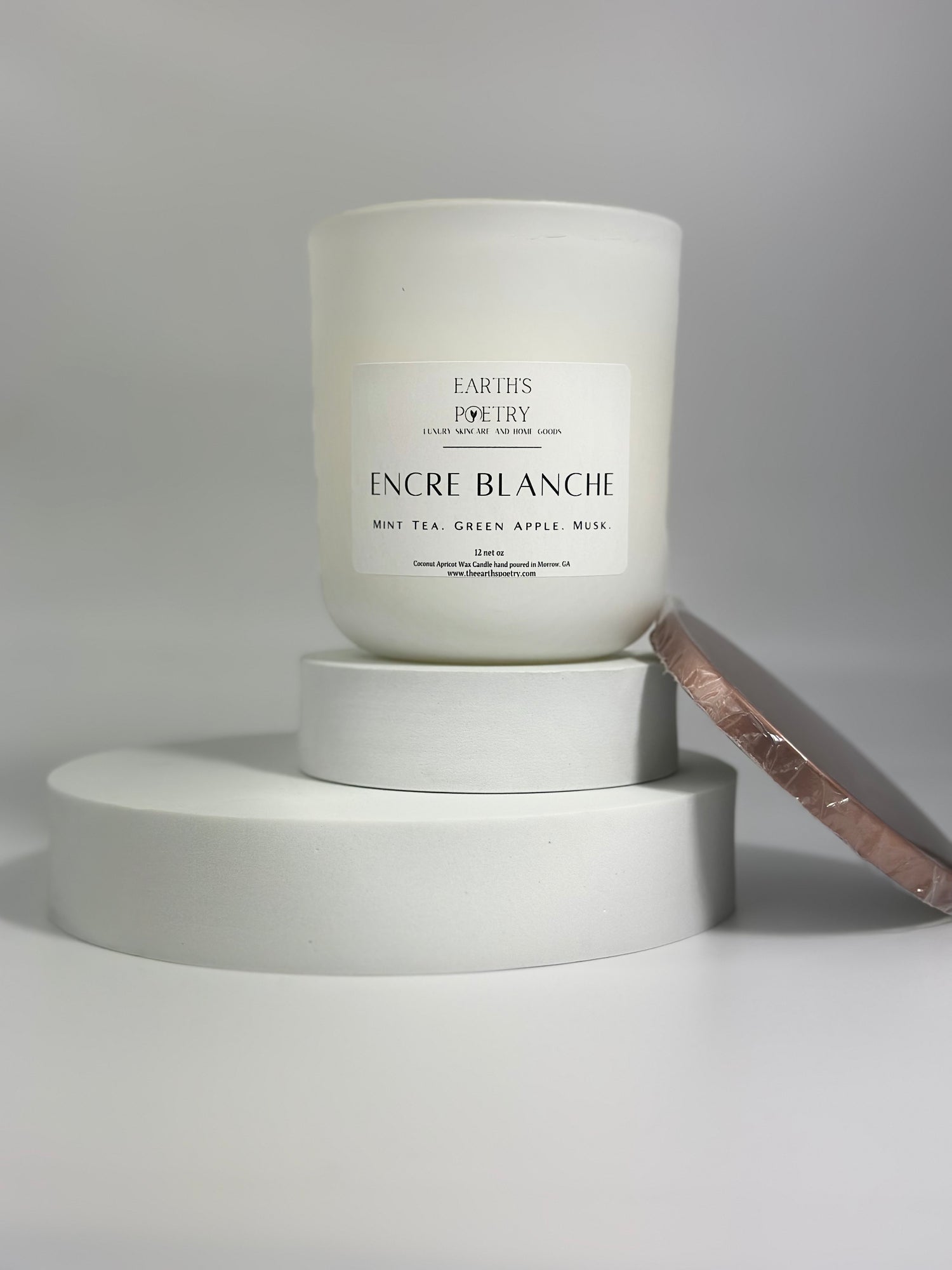 ENCRE BLANCHE
Encre Blanche is French for "White Ink." Tres chic, non? This candle has a crisp fruit and minty fragrance that leaves you with a smile at first scent. It's our top seller and everyone's favorite candle!
Shop now
Skin Care Collection
No parabens. No phthalates. No formaldehyde by-products.
A Message from the Founder
Earth's Poetry is a luxury skincare and home goods company. We specialize in creating naturally based products using sustainable, cruelty- free, and ethically sourced ingredients.
We put in the effort to source the very best ingredients that are free of formaldehyde by-products, parabens, and phthalates. It is our daily goal to practice eco-friendly techniques in manufacturing, packaging, and day-to-day activity.